Building & Construction Materials in North West England
1
Гебо, LLC,

RU
Manchester, GB
Nowelle® mod.4.10.  is a low-hardness vibrodamping elastomer. It is a polymer composite material designed for insulating vibration in equipment (e. g., industrial). Maximum leveling effect is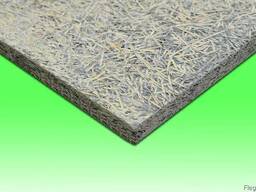 Baltic Trade Group, SIA,

LV
Birmingham, GB
Wood wool cement board GB1(300kg/m³ density) Low density plate. Main application: – Heat insulation; – Sound insulation, soundproofing; – Thermal, hydroregulation of microclimate of the
€
5,000
/pc EXW
£
4,500
-
4,700
/pc wholesale
Термообробка, LLC,

UA
London, GB
Manufacturing of frame-panel houses made of thermal wood. Thermal wood is a durable and natural material, protected from the influence of pests, rot, fungi and negative environmental factors.
£
4,000
/pc EXW
£
3,500
-
4,000
/pc wholesale
Технология, PE,

UA
London, GB
Unique Russian sauna will delight you with its warmth and economy. A small time of warming up the sauna, ergonomics, exclusive design, truly make a barrel bath, a real gem of your site.
Штурмкомпани, LLC,

BY
London, GB
Wood decking from ash thermo treated dimensions: 25mm x 120mm x 1000 - 3000mm natural material no chemistry very stable wood outside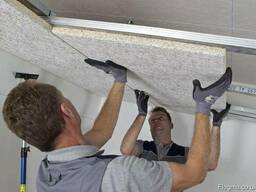 from
$
4.50
/pc wholesale
DAP
Baltic Trade Group, SIA,

LV
London, GB
Acoustic plates GB388-25W, 25x600x600/1200/2400mm 1.5mm wool, white cement, chamfer 5/7/10mm, angle 45 degrees. 1.5mm wool , white RAL 9010, chamfer 5/7/10mm, angle 45
£
200
/sq m
£
150
-
200
/sq m wholesale
CITY-HOUSE, LLC,

UA
London, GB
Our company "CITY-HOUSE" is a manufacturer of the frame-panel houses based on Canadian technology, located in Ukraine. With the extensive experience in the construction, I want to offer the supply of
Суриков А.Н., SP,

RU
London, GB
Hello, We offer wooden house sets ready for installation. Size of profiled beam: 90x145; 145x145; 145x185; 185x185mm Moisture: natural /semi dry We can prepare the set in accordance with your draft or prepare
Nowelle® mod.3.20.  is a high-density vibrodamping elastomer. It is a polymer composite material designed for insulating vibration in equipment (e. g., industrial) that works in conditions of
Суриков А.Н., SP,

RU
London, GB
We offer fasade plank panels from acacia wood. Perfect decision for house wall decoration. Acacia fasade planks has very good resistance for rain, snow and sunshine. This wood very stable for any
New ads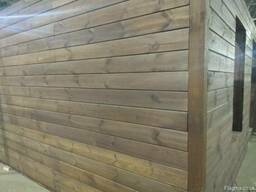 Thermal wood house., London.
€5,000 /pc £ 4,500-4,700 /pc wholesale
Сруб дома в стиле "бунгало"., London.
€45,000 /pc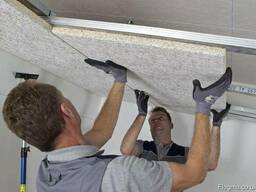 Acoustic plates, London.
from $4.50 /pc wholesale
Russian sauna, London.
£ 4,000 /pc £ 3,500-4,000 /pc wholesale
×
×
"Building & Construction Materials" in regions
×
×